5 Signs You May Have Whiplash After a Car Accident
5 Signs You May Have Whiplash After a Car Accident
Written By Total Care Injury & Pain Centers on October 24, 2019
---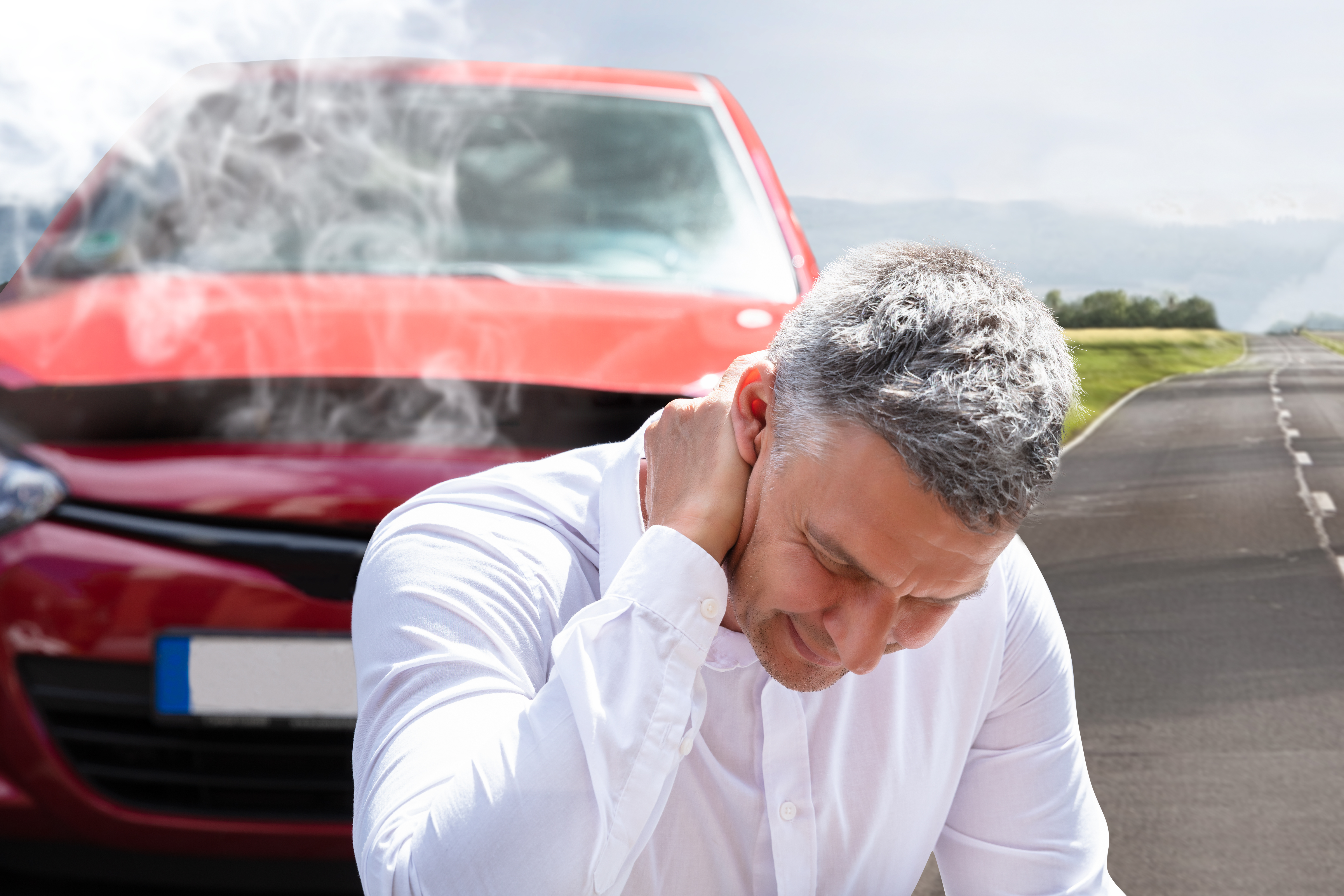 When injuries such as whiplash are left untreated, it can cause long-term problems. Car accidents totaled $18 billion in a lifetime of medical costs back in 2012. To avoid this rising number, treating whiplash injuries as soon as they happen can mean a big difference regarding your medical bills and quality of life.
Whiplash, or sudden forced movement of the head, can cause tears and strain on muscles and tendons in the neck. Being diagnosed with a whiplash if you have any of the signs and symptoms after a car accident is crucial.
5 Signs You May Have Whiplash
If you have been in a car accident and suspect that you may have a whiplash injury due to any of these symptoms, do not hesitate to seek treatment.
A tight or stiff feeling in the neck
If you find it difficult to move or your neck feels stiff, this may be a sign of whiplash. The muscles in the neck may feel knotted or tight, making it difficult to move your head.
Moving your head causes pain
When it is painful to move your head like normal (side to side or backward to forward) after a car accident, you may have whiplash.
Looking over your shoulder is painful
If you find yourself looking over your shoulder and this causes even a temporary pain in your neck or back, whiplash is a likely cause.
Tenderness in the neck
When putting even slight pressure anywhere on the neck area causes a tenderness or sensitivity to touch, this may be another sign of whiplash.
Headaches are constant
If you get headaches that are ongoing and at the base of the skull, and circulates towards the forehead, this is another serious sign of whiplash.
Resolve Your Whiplash Injury in Louisiana
Total Care Injury & Pain Centers offer chiropractic, medical, physical therapy, and massage care out of eight convenient offices in Louisiana.
If you suffer from a whiplash injury and would like to ease the pain, call toll free at 1-225-647-7246 to make an appointment or visit our website for each direct office phone number.

Posted In: Chiropractic Auto Injury Treatment