Arthritis Pain and Cold Weather
Arthritis Pain and Cold Weather
Written By Total Care Injury & Pain Centers on January 27, 2020
---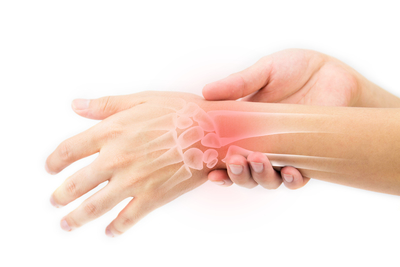 Thousands of individuals claim their arthritis pain flares up during cold weather. It's a common medical myth that many believe in wholeheartedly. However, is there any truth to the legend?
Does Arthritis Pain Flare-Up in Cold Weather?
With so many individuals correlating arthritis pain to cold weather and other changes in weather patterns, is there really any truth to the medical myth?
Studies have shown time and again there is no link between weather changes and arthritis pain flare-ups. Mind you, there have been some recent studies done that suggested a possible link between weather changes and arthritis flare-ups; however, the relationships aren't strong enough to make any claims there is a correlation between weather changes and arthritis pain.
While there may be no clear connections between the two, thousands of individuals still suffer from arthritis pain flare-ups, and their pain cannot be disregarded.
Chiropractic Care for Arthritis
Arthritis is joint inflammation that can happen anywhere throughout the body. This inflammation can cause minor to severe pain and stiffness that can hinder your daily activities. While more frequent in older patients, arthritis can affect anyone at any age.
Common symptoms of arthritis include:
Stiffness

Pain

Redness surrounding the joint

Swelling

A decrease in range of motion
For those suffering from arthritis pain, chiropractic care can provide an alternative method of pain management for those looking to avoid excessive use of pain medication. Chiropractic adjustments can reduce the patient's pain by helping to alleviate joint restrictions that may be causing the inflammation.
Chiropractic Care Available Across Louisiana
At Total Care Injury & Pain Centers, our team understands just how debilitating arthritis pain can be. Our team takes the time to get to know you, and that means understanding your pain.
If you've never visited our offices before, here's what you can expect on your initial visit:
Some paperwork to tell us who you are and what you're dealing with

A consultation with a doctor that includes an examination and discussion of your health history

X-rays

Same-day treatment
Getting to know you allows us to build a customized treatment plan to suit your individual needs.

Ready to start getting the help you need for your arthritis pain? Then call our toll-free number at 1-888-693-9983 or find the nearest Total Care Injury & Pain Center near you and schedule an

Posted In: Chiropractic Arthritis Treatment