Benefits of Chiropractic Care After a Car Accident
Benefits of Chiropractic Care After a Car Accident
Written By Total Care Injury & Pain Centers on February 22, 2022
---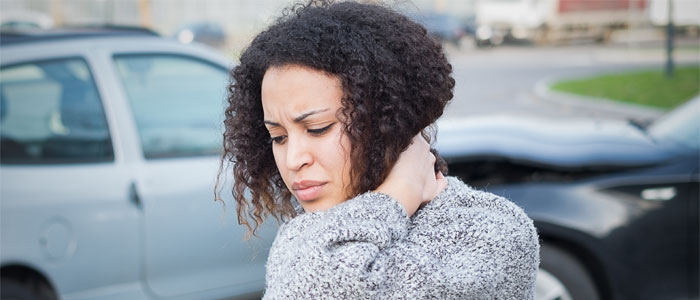 Even a minor car accident can cause injuries that may not show up until days or even weeks later. You may walk away from a car accident thinking you're fine, and then later start experiencing muscle pain, stiffness, neck or lower back pain, or difficulty sleeping or staying focused at work.
At Total Care Injury & Pain Centers, we offer safe, effective chiropractic care treatment plans for injuries sustained in auto accidents. If you've recently been in a car accident and are looking for a chiropractor in South Louisiana, take a look at the benefits of visiting one of our chiropractors for care.
Common Injuries Sustained in Car Accidents
One of the most common injuries that our chiropractors see after a car accident is whiplash, a neck injury that can have long-term negative effects. Days or weeks after the accident, you may experience neck pain, stiffness, headaches, and shoulder pain.
Other common car accident injuries that we treat are muscle strains and sprains, injuries to the cervical and lumbar spine, neck pain, back pain, body stiffness, headaches, stress, insomnia, and anxiety. If you're interested in relieving your symptoms without relying on prescription medication or undergoing invasive medical procedures, visit us for a consultation and diagnostic testing today.
How Our Chiropractors Can Help
Our chiropractors specialize in evaluating and treating injuries sustained in car accidents. We will give you a thorough examination, including onsite diagnostic testing. In your first visit, we can determine the extent of your injuries, how many treatments will be required, if you need time off work, and if you should be referred to additional medical specialists.
We're committed to providing each of our patients with comprehensive, personalized care, and after testing is complete, we will develop a treatment plan that is specific to your needs and lifestyle. We provide chiropractic adjustments, decompression therapy, rehabilitation services, and massage therapy.
Visit Us at Total Care Injury & Pain Centers After a Car Accident
Our experienced doctors at Total Care Injury & Pain Centers are skilled in multiple techniques, including diversified, toggle, activator, arthrostim, impulse, cox flexion/distraction, Thompson, SOT, cranial adjusting, and more.
After being in a car accident, time is of the essence, and it's crucial that you seek treatment for symptoms as soon as possible. If you need auto accident treatment in South Louisiana, call us today at (888) 693-9983 or call one of our nine convenient locations.

Posted In: Chiropractic Auto Injury Treatment Whiplash Treatment Diversified Technique Activator Adjustment Arthrostim Cox Flexion Distraction Thompson Technique Massage Therapy