How Weather Changes Cause Joint Pain
How Weather Changes Cause Joint Pain
Written By Total Care Injury & Pain Centers on July 12, 2021
---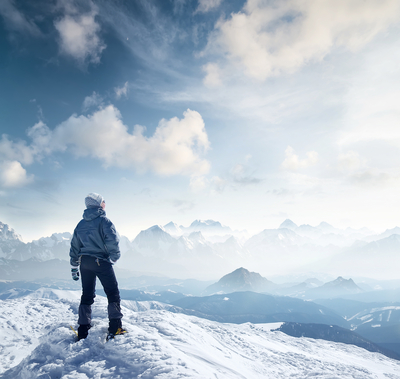 Yes, it's a real thing. Weather changes do cause joint pain and other types of pain. The good thing is you can find pain relief at Total Care & Injury Pain Center in the Baton Rouge area
The Weather and Your Joints
For some, summer months mean increased joint pain. Part of it is the humidity, part of it is pressure changes in the air, and part of it is swelling and inflammation brought on by the heat.
Humidity hurts because it aggravates sensitive or inflamed tissue, like various forms of arthritis. And interestingly, less humidity is more painful for some people. Air pressure changes cause your muscles to expand or contract, and lower air pressure can increase joint fluid thickness, making them stiffer and more sensitive to pain. Heat tends to make chronic pains flare up.
The Arthritis Foundation explained that arthritis pain tends to go up with every 10-degree temperature drop. So the lower the temperature, the greater the pain. On top of that, pain tends to get worse with lower barometric pressure. So if your joints hurt and the weather person says storms are coming, both you and your joints are right.
Regardless of the cause, you should get yourself checked out. Pain is a sign that your body needs help. This explains why everyone reacts differently to certain weather conditions. Our Total Care & Injury Pain Center doctors have various techniques to identify the cause of your pain and aid your body in healing itself.
To get the most out of our chiropractic care, make sure to stay cool during the hot summer months as much as you can. Stay hydrated, take breaks from the heat, and pace yourself. It's easier to recognize the signs of being too cold than it is to be too hot. You'll accomplish more by protecting yourself from the heat.
Get Total Chiropractic Care in the Baton Rouge Area
We have chiropractic doctors who've received recognition numerous times, have had worked published in magazines, hold prestigious certifications, and more. We're versed in the latest chiropractic techniques and physical therapy treatments. Our doctors are passionate about helping patients live a higher quality of life through chiropractic.
Have questions or need to schedule an appointment? Give us a call at 225-647-PAIN or go online and fill out our contact form. With seven locations, we look forward to getting you back to health.

Posted In: Chiropractic Joint Pain