Should I Receive Car Accident Treatment? What to Do After an Accident
Should I Receive Car Accident Treatment? What to Do After an Accident
Written By Total Care Injury & Pain Centers on March 8, 2021
---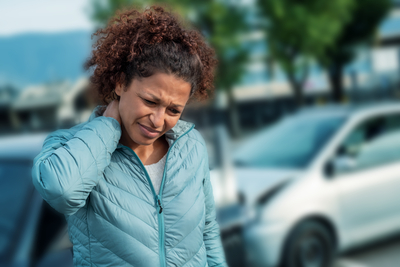 Auto accidents are scary – no matter how minimal they may seem. For many, the chaos caused by the accident often leaves them refusing car accident treatment at the time of the accident, which is never recommended.
Why Many People Don't Seek Out Car Accident Treatment Right Away
Unfortunately, thousands of individuals do not seek out car accident treatment right after their accident. There are several reasons for this, including:
Lack of car insurance and a fear of being caught (especially in the case of minor accidents where the authorities are not called)
Lack of medical insurance to help pay for treatments
Perceiving the accident as "too minor," such as a fender bender
Even the most minor of accidents can lead to significant injuries down the road. For example, one of the most common injuries associated with car accidents is whiplash. While some people start to feel symptoms immediately, many do not until hours or even days afterward. This is due to the natural effects of adrenaline on the body at the time of impact. Once the adrenaline wears off, the patient then starts to feel the accident's consequences, and when left untreated, it could lead to long-term damage.
What You Should Do After a Car Accident
If you've been involved in a car accident, here are a few steps you need to take:
Schedule an appointment with a chiropractor: A chiropractor will assess your musculoskeletal system via physical examination and imaging to see if anything has been moved out of place due to your accident. They can then treat the problem accordingly instead of masking symptoms with the use of over-the-counter medications.
Speak with your car insurance company: Make sure you supply your insurance provider with all the necessary accident documentation, including any from your chiropractor about the injuries you sustained.
Reach out to legal professionals: If you are not at fault for the accident and the other party refuses to work with you, you may need to reach out to a lawyer for additional help.
Should you require legal aid, our team at Total Care Injury & Pain Centers can help by referring you to a legal professional for further advice.
Car Accident Treatment at Total Care Injury & Pain Centers
Car accidents should always be taken seriously, even if it was a minor fender bender. After all, even vehicles moving at five mph can result in serious injury.
Are you or a loved one in need of car accident treatment? Then contact any Total Care Injury & Pain Centers location near you for guidance.

Posted In: Chiropractic Auto Injury Treatment Whiplash Treatment