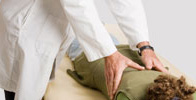 Your Baton Rouge
Area Chiropractors
Choosing the right Chiropractor is an important choice to make. Dr. Perniciaro and his staff are trained on the latest chiropractic treatments & technologies...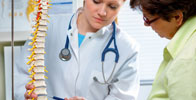 Safe & effective Chiropractic
Chiropractic care is a safe, effective and natural approach to managing pain and other health related issues. We invite you for a complimentary, no obligation consultation today.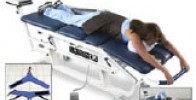 SPinal Decompression

Spinal decompression therapy is a non-surgical, comfortable traction therapy for the relief of back and leg pain or neck and arm pain. Spinal decompression therapy is designed to unload the spinal disc.

A Message to Our Valued Legal Partners
1000 Court Street, Port Allen Office is NOW OPEN!!
CALL 225-473-3990 TO SET UP PATIENTS FOR ANY OFFICE
Total Care:
Now has SATURDAY HOURS AVAILABLE at our Baton Rouge and Gonzales locations!
Now has MEDICAL DIRECTOR AVAILABLE to prescribe medications for your injured clients!·
Now has Board Certified Orthopedic Surgeon, Dr. Jose Echenique, MD in our network.
Now has 6 convenient offices with a referral network of ortho/neuro/pain management specialists.
Has 22 years' experience with Dr. Jay certified in Collision Reconstruction from Texas A&M and certified in Whiplash Traumatology from Spine Research Institute of San Diego.
Has one toll free call to set up patients any day at any location: 1-888-693-9983
Has transportation available for your clients whose vehicles are being repaired.
Can see your client within 24 hours.
Has initial patient forms available for download on our website http://www.imadjusted.com/ to save your clients' time.
Has direct communication with your office with frequent patient updates during treatment.
Has doctors available for testimony when required.
Always accepts assignment of care with your letter of payment guarantee.
Tracks your client's compliance with their care.
Can provide you with all notes and a written narrative at no cost within 48 hours of request.
Why settle for just Medical Care, just Chiropractic Care or just Physical Therapy?
Your clients can experience TOTAL CARE!!!
Thank you for visiting the website of Total Care Injury. Our team of licensed chiropractors provide chiropractic services for Donaldsonville, Baton Rouge, Denham Springs, Gonzales and Plaquemine Louisiana areas.
In practice as well as online, Dr. Perniciaro and his team of Donaldsonville, Baton Rouge, Denham Springs, Gonzales and Plaquemine Louisiana chiropractors strive for excellence through superior patient treatment, education and satisfaction.
Within this site you will find all types of health-related information. Information about our office and services, chiropractic, diet and nutrition, back and neck pain, work and auto injuries, a monthly health newsletter and much, much more.

Our Doctors are skilled in multiple techniques including but not limited to DIVERSIFIED, TOGGLE, ACTIVATOR, ARTHROSTIM, COX FLEXION/DISTRACTION, THOMPSON, SOT, CRANIAL ADJUSTING AND MORE
Yours in health,
Dr. Jay Perniciaro, B.S., D.C.
Chiropractic Physician
Dr. Adam Reeves, B.S., D.C.
Chiropractic Physician
Dr. Peter Dickinson, B.S., D.C.
Chiropractic Physician