Chiropractic Treatment for Low Back Pain
Chiropractic Treatment for Low Back Pain
Written By Total Care Injury & Pain Centers on October 22, 2021
---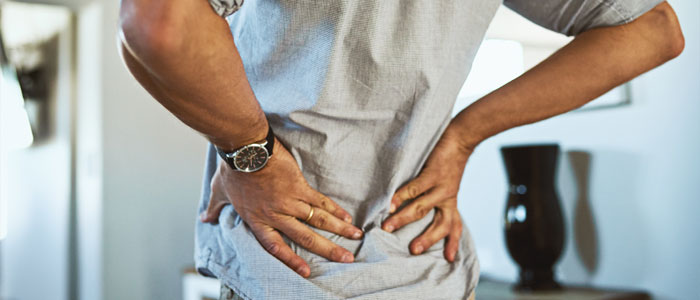 As one of the leading causes of disability and affecting nearly 30% of Americans, back pain is no small condition. The lower back plays a major role in supporting the spinal column, hip rotation while walking, and powering muscles in the legs and feet. Seeking treatment for low back pain is crucial to supporting your long-term wellness.
Consulting one of our experts at Total Care Injury & Pain Centers is your first step to recovery and wellness.
When to Seek Help
Since back pain is such a widespread condition, it can be easy to write it off and avoid seeking help. However, leaving pain unattended can be the source of permanent damage later on in life. If left untreated, minor pain can develop into chronic conditions. Chronic pain can even become so detrimental that it impacts health, mobility, and quality of life for a prolonged period of time.
It is critical to seek treatment for pain as soon as it is having an impact on your life. Back pain can come with a variety of symptoms, including shooting or burning pain, frequent stiffness, and extreme weakness. No matter if your pain is newly developed or has been bothering you for an extended period, Total Care Injury & Pain Centers is eager to support your journey to recovery.
Treatment Options for Low Back Pain
Based on a thorough evaluation, our doctors will develop a course of treatment to help you make a swift and comfortable recovery. Our team of doctors are proud to hold a wide variety of skills and expertise in varied chiropractic techniques, including:
Diversified
Activator
Arthrostim
Impulse
Cox Flexion Distraction
Thompson
Cranial Adjusting
Dry Needling
Each technique is uniquely suited to address specific pain points and target discomfort. The common goals of any chiropractic technique are restoring alignment, rehabilitating joint articulation, and supporting mobility. By supporting proper alignment, chiropractic care works with your body to heal current pain and prevent future pain.
Schedule an Appointment Today
Beginning your journey toward a pain-free life is as simple as scheduling an appointment with Total Care Injury & Pain Centers. We look forward to welcoming you to one of our convenient locations across southern Louisiana and developing a treatment plan that fits your unique lifestyle.

Posted In: Chiropractic Back Pain Diversified Technique Activator Adjustment Arthrostim Cox Flexion Distraction Thompson Technique Cranial Adjusting Dry Needling