Healing Work-Related Lift Injuries With Chiropractic
Healing Work-Related Lift Injuries With Chiropractic
Written By Total Care Injury & Pain Centers on March 22, 2022
---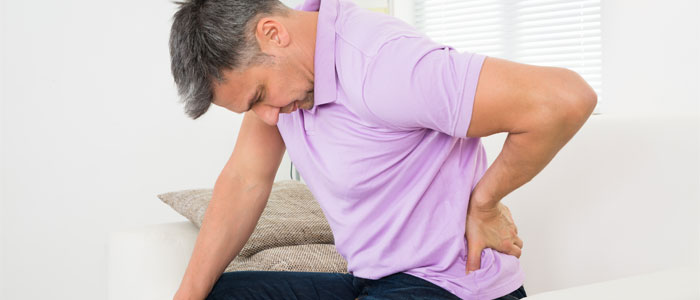 On the job injuries are very common, especially among people who have to lift and move heavy objects all day long. It's very easy to injure your lower back or spine, and low back pain can be debilitating, especially when left untreated. If you have a work-related injury or low back pain in South Louisiana, one of our experienced chiropractors can provide safe, effective treatment to relieve your pain and improve mobility.
At Total Care Injury & Pain Centers in South Louisiana, we offer holistic, all-natural, whole-body wellness care. If you're unable to work or participate in your regular daily activities after sustaining a work-related injury that is causing low back pain, contact us today to learn more about our chiropractic treatments and how they can help you get back on your feet.
What to Do When Work-Related Lift Injuries Occur
Heavy lifting puts a huge burden on the body, especially the lower back. It's very easy to suffer from an injury that causes acute or chronic low back pain, and workers may feel pressure to keep working even after suffering from an on-the-job injury. If an employee tries to work through the pain, he can end up causing more damage and possibly causing an irreversible injury.
Ignoring low back pain or another work-related lift injury can put you at risk for a serious disability, and it may also affect your ability to heal completely. We recommend that you visit us at Total Care Injury & Pain Centers as soon as you experience low back pain associated with a workplace injury.
Low Back Pain Treatment With Chiropractic Care
We have found that our patients have the best chances of long-term relief from low back pain when they commit to regular chiropractic care visits. We recommend spinal adjustments and massage therapy for low back pain, but may also suggest other chiropractic care treatments after we have performed diagnostic imaging.
Spinal decompression therapy can help you get back to work and keep you free from low back pain in the future. We will also make suggestions about how to safely perform heavy lifting in the future, and how to make sure that your home and work environments are safer and more ergonomic.
We Can Help You Find Relief From Low Back Pain
Our experienced doctors at Total Care Injury & Pain Centers are skilled in multiple techniques, including diversified, toggle, activator, arthrostim, impulse, cox flexion/distraction, Thompson, SOT, cranial adjusting, and more.
If you've suffered a work-related injury and have low back pain in South Louisiana, our experienced chiropractors can help. Call us today at (888) 693-9983 or call one of our nine convenient locations.

Posted In: Chiropractic Spinal Decompression Lifting Injury Treatment Back Pain Diversified Technique Activator Adjustment Arthrostim Thompson Technique Work Injury