Vitamin D and the Immune System
Vitamin D and the Immune System
Written By Total Care Injury & Pain Centers on April 8, 2021
---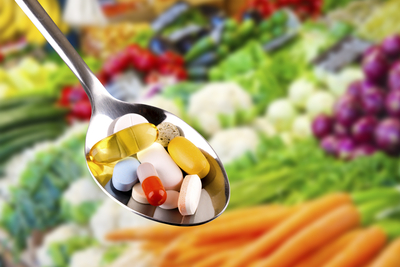 Keeping your immune system functioning at peak condition has never been more critical. During the winter months, your body is more prone to attacks from various viruses that lead to illness. It's crucial that you're taking all the necessary steps to ensure that your immune system is running as it should, and a big part of that includes monitoring your health habits.
Without the right combination of minerals and vitamins, such as vitamin D, the immune system cannot function as it should, making you more prone to falling ill. That is why it is important to educate yourself on the effects vitamins have on your body and why some are more important than others.
What Effect Does Vitamin D Have on the Immune System?
While vitamin D is known to benefit our skeletal structure, research shows that it also plays a role in maintaining our immune systems.
Current research shows that there are activating enzymes and vitamin D receptors on the surface of all white blood cells, the blood cells that help us fight off diseases and infections. Vitamin D helps to keep the immune system balanced to fend off these foreign bodies while also keeping the immune system in line and not attacking itself – such as is the case with autoimmune diseases.
Learn How to Boost Your Immune System with Total Care Injury & Pain Centers
Nutrition plays a vital role in how well your immune system functions. If you have questions regarding nutrition and your immune system, don't hesitate to reach out to your local chiropractor.
Chiropractors focus on enhancing your body's natural immune response to healing, and proper nutrition and healthy habits play a vital role in the process. Your chiropractor can make suggestions on supplements and healthy habits to help you naturally boost your immune system.
You may need supplements if you're experiencing symptoms of vitamin D deficiency. You may also be able to add vitamin D-rich foods to your diet; however, few foods actually contain the vitamin.
Still have questions about Vitamin D and its effects on the immune system? Then contact any Total Care Injury & Pain Centers close to you for more information.

Posted In: Chiropractic Vitamin D